We Thank You!
---
---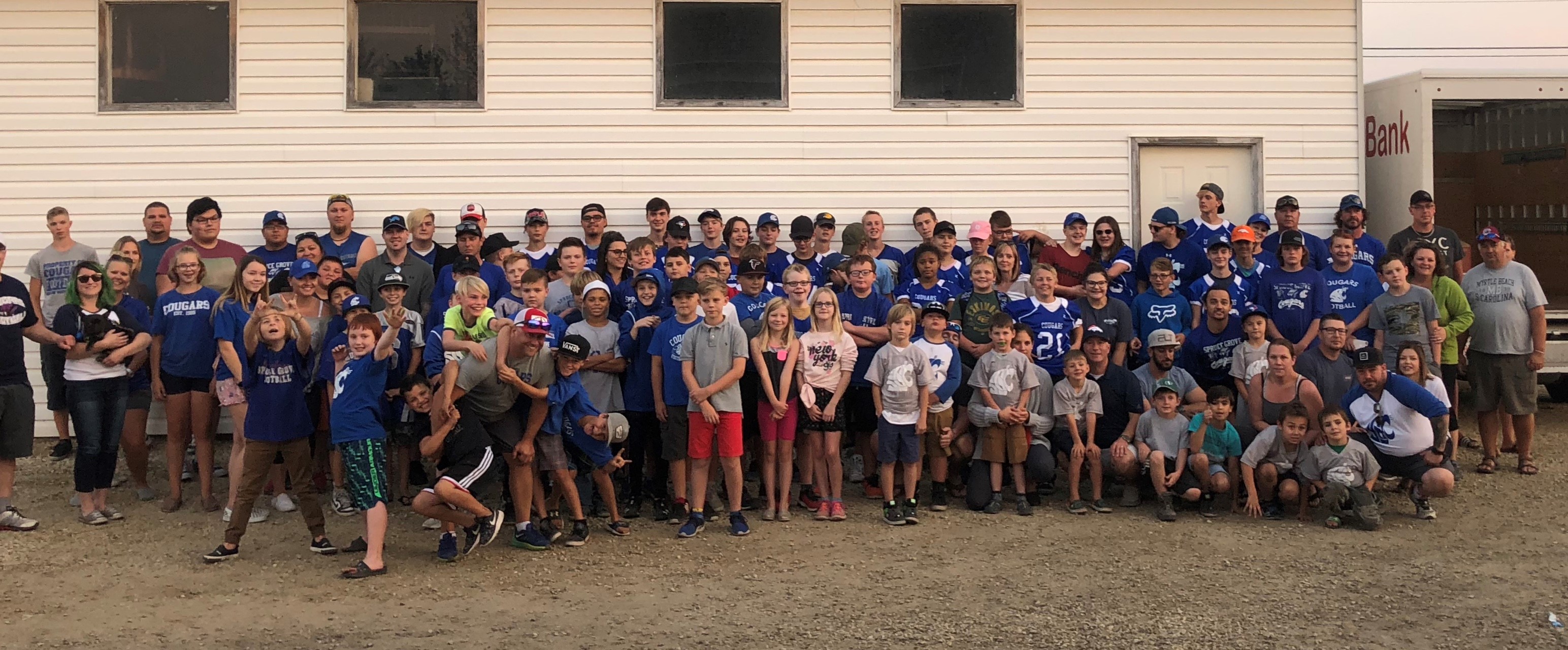 ---
TOGETHER THE COUGARS AND COMMUNITY SACKED HUNGER!
Thanks to all the players who came out to sack hunger Monday night!
We really appreciate everyone who helped make our food drive a HUGE success: players, coaches, managers, trainers, executive, past executive, parents, brothers, sisters, cousins, grandparents and friends. Whether you drove, helped sort, glued and stapled bags, stomped on recycle, dropped bags, picked up bags or donated food and time, we could not have done it without you!
If you know of anyone who still has food or money they would like to donate, please send a message to Jodi at secretary@sgdmfa.com and she will make sure someone picks it up.
Not only did we help the community through our volunteer efforts, but we also came together as a community through our act of good. The Food Bank is still busy calculating, weighing, measuring and receiving the mountains of food collected by the Cougars so we won't have a grand total for another week or so but they were blown away by the generosity of the community and hard work of our players. I can tell you that playersalone donated TWENTY SIX CRATES (over 100 bags) and 20 pounds of flour. Well done Cougars!